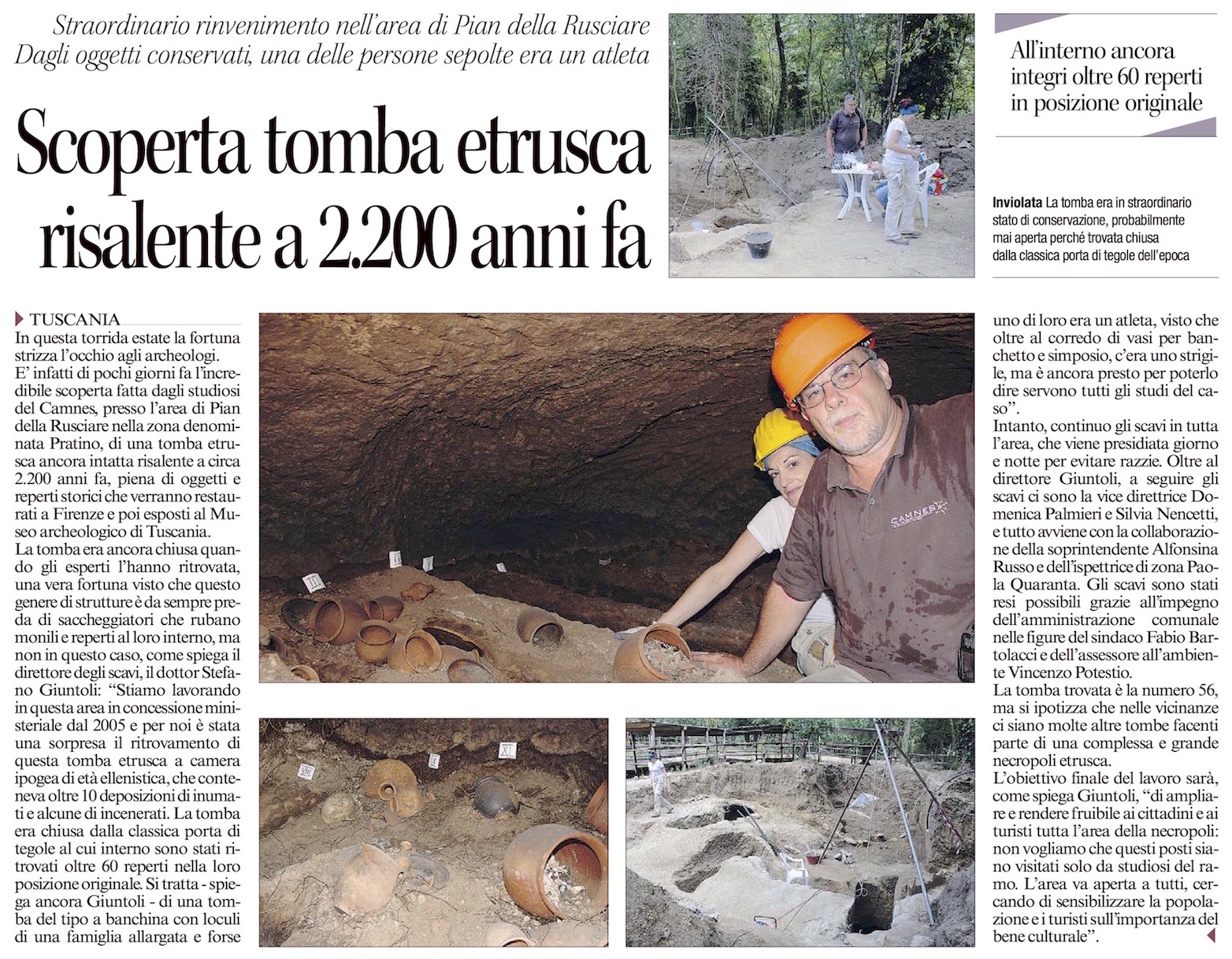 A new underground tomb sealed and intact with over 60 artifacts still in position was discovered a inside the Etruscan necropolis of Pratino by the CAMNES team
---
A few days ago our Etruscologists (Dr. Silvia Nencetti, Dr. Domenica Palmieri and Mr. Riccardo Catone) headed by Dr. Stefano Giuntoli with the help of the students of CAMNES Field School have discovered a new underground tomb sealed with ceramic slabs inside the Hellenistic necropolis of Podere Pratino (Tuscania, VT).

Inside the room was a number of niches with burials and cinerary urns with funerary objects still in situ, which consist of over 60 ceramic and bronze objects.

This It is not the first time that an intact tomb is discovered in this necropolis. Most of these, however, had their ceiling collapsed, thus protecting the goods. In this case, however, the underground room was still intact, as well as the goods and the burials within the niches of the tomb.

In the upcoming weeks we will provide further details on the structure and the findings.
---
Sources:
Photo taken from the Corriere di Viterbo 08/08/16