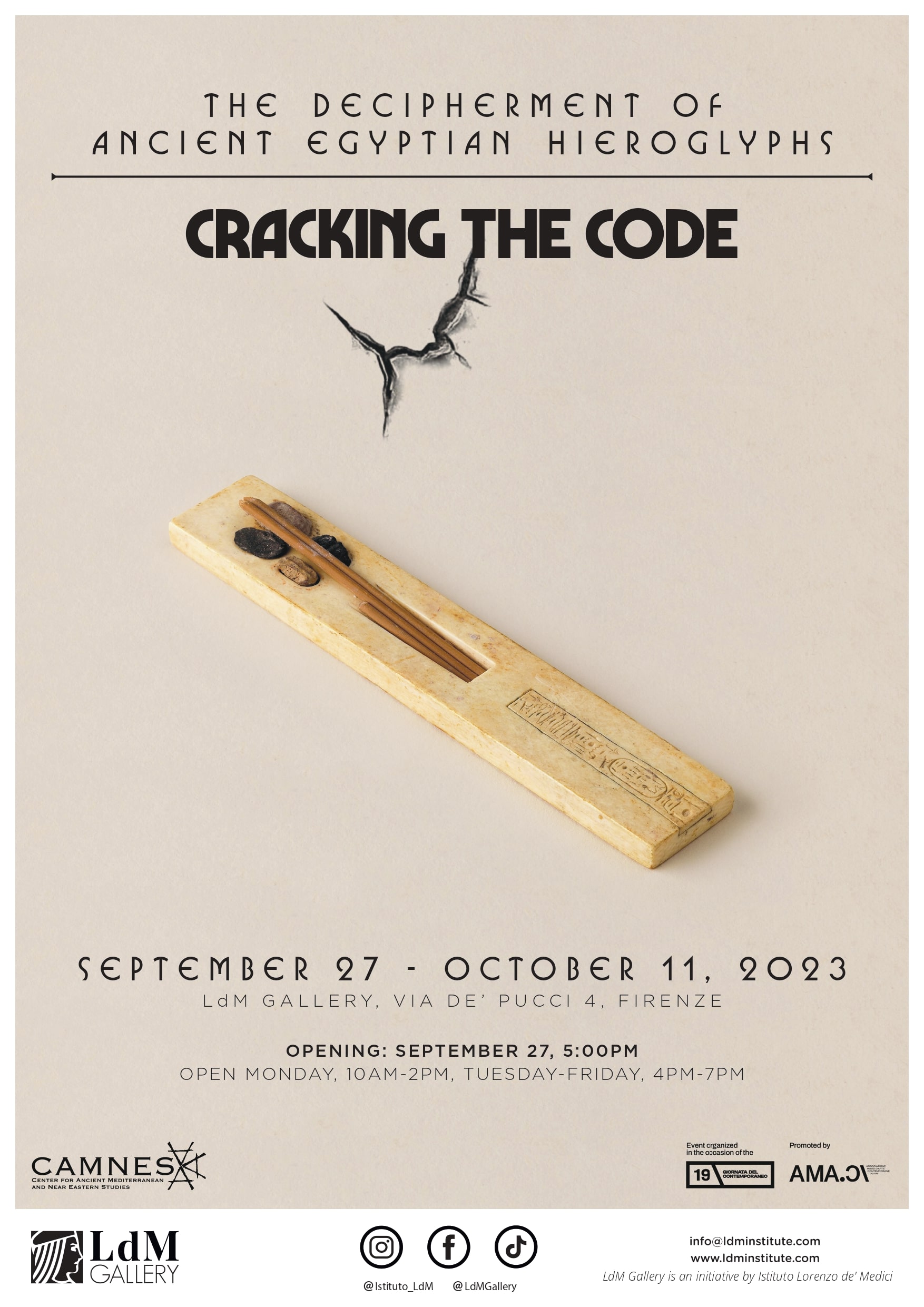 An exhibition dedicated to ancient Egyptian language and scripts
"Cracking the Code: The Decipherment of Ancient Egyptian Hieroglyphs" aims to present the importance of Egyptian hieroglyphs, as we celebrate the 200th anniversary of their discovery. By displaying a series of images strictly related to this iconic ancient script that had been in use at least for 3600 years, we examine the decoding method and meaning behind these symbols.
The exhibition is composed of nineteen pictures and a multimedia station. Each image is associated with a QR code, which is intended to enhance the visiting experience by offering the visitor additional images and pieces of information related to the objects represented in the photos. Complementing the experience is a series of panels with specific focuses on the different aspects of writing in ancient Egypt.
By engaging with the general public and offering different perspectives on such a fascinating subject, "Cracking the Code" provides the tools for a better understanding of the Egyptian language and hieroglyphic writing as well as its relevance in modern times.
The opening will take place on Wednesday, September 27 2023, starting from 5pm. Special event with the curators at 6pm.
Curators:
Massimiliano Franci, Irene Morfini, Valentina Santini (CAMNES)
Place:
LdM Gallery, via de' Pucci 4, Florence
Dates:
from September 27 to October 11 2023
Opening hours:
Monday – 10am-2pm
Tuesday-Friday – 4pm-7pm
Special opening on the occasion of the 19th Giornata del Contemporaneo:
Saturday October 7
th
10am-1pm